On Ideas, a full-service branding, digital advertising and PR agency headquartered in Jacksonville, Fla., with offices in Sarasota and Charleston, S.C., has been selected by Chiles Hospitality as its agency of record. The agency is responsible for brand strategy, media planning and buying, public relations, digital and social strategy for Chiles Hospitality and its related brands. Founded by Ed Chiles, Chiles Hospitality owns and operates three waterfront restaurants, an organic farm, an in-house bakery and a special events department based in Manatee County:
Chiles Hospitality began in 1979 with the purchase of the Sandbar and the goal of preserving the local restaurant's history. Over the last 44 years, Chiles Hospitality expanded its portfolio to include all its existing brands, fostering collaboration between the individual businesses. Each restaurant features a unique coastal experience while serving quality, organic ingredients sourced from sustainable practices, representing an environmental commitment shared by the brands. Chiles Hospitality works closely with All Clams on Deck and several community programs that support environmental initiatives focused on water quality, restoring estuaries and fueling the local ecosystem.   
"Chiles Hospitality has a distinctive commitment to sustainability and eco-consciousness, a rich local culinary history and a great deal of passion in everything they do," said West Herford, president and CEO at On Ideas. "With our extensive marketing experience within the hospitality and culinary industries and our local expertise, we're excited about this partnership and the opportunity to help elevate the reputation and appeal of each Chiles' location."
"Our mission is to bring people together through memorable dining experiences in beautiful waterfront locations," said Chuck Wolfe, CEO of Chiles Hospitality. "Beyond driving awareness of our brands, we have a unique story to tell about sustainable food chains, local ingredients, and being a forward-facing company. On Ideas has the expertise to build our recognition in an authentic, meaningful way."
On Ideas works with regional and national brands across various industries, including hospitality, healthcare, home goods and lifestyle. In addition to Chiles Hospitality, the agency recently expanded its client roster to include BenefitHub and OGX Beauty.
On Ideas was recently recognized with a district-level award from the American Advertising Federation (AAF) for a campaign implementing augmented reality and event activation for Suerte Tequila. For the third consecutive year, the agency received an Amy Award from AAF's Suncoast Chapter for distinctive innovation applied to 9-round's 30-day Challenge campaign, as well as awards for digital marketing and integrated branded content. 
For more information about On Ideas, please visit onideas.com.
About On Ideas
On Ideas is a full-service branding, digital advertising and PR agency specializing in brand reinvention, bringing together customer experience and brand strategies. Headquartered in Jacksonville, Fla., with offices in Sarasota, Fla., and Charleston, S.C., the agency combines eight disciplines that are essential today: insights and analytics, advertising and media, brand strategy, customer experience, public and media relations, creative content production, social and digital engagement and websites, e-commerce and digital experience. On Ideas helps brands become the best versions of themselves. We believe Ideas Change The World.
About Chiles Hospitality
Founded by Ed Chiles, Chiles Hospitality launched in 1979 with the goal of preserving the historic Sandbar restaurant in Anna Maria, Fla. Today, Chiles Hospitality owns and operates three incredible waterfront restaurants: the Sandbar, Beach House and Mar Vista; Gamble Creek Farms, a 26-acre organic farm; Anna Maria Bake House, an in-house bakery; and a special events division operating in Manatee County. Chiles Hospitality is dedicated to the highest quality standards, steeped in an 'old Florida' feel, with a guest-first focus. With sustainability at the heart of everything, the businesses work together to provide quality dishes paired with unmatched dining experiences for guests. Chiles Hospitality proudly supports non-profit organizations including Gulf Shellfish Institute, their All Clams on Deck initiative, and World Central Kitchen. For more information on Chiles Hospitality, visit chileshospitality.com.
Have more time?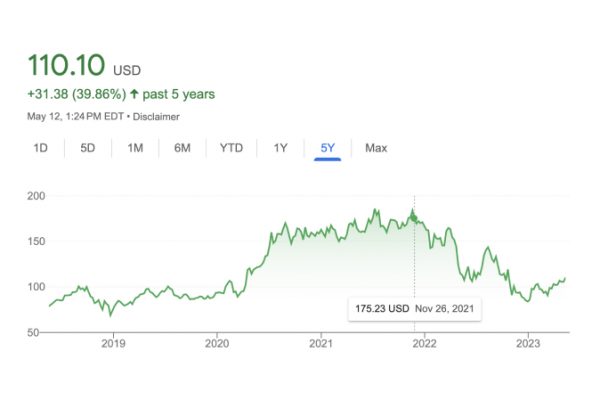 Amazon's Pure Genius Move