Media coverage is an effective way to reach large audiences and generate buzz for a brand or company. There are many different approaches to securing coverage, and working with TV networks can be complex and tricky. Here are a few tips that can help you navigate the ever-changing media world:
Build Relationships. Just like any other aspect of public relations, building relationships is key to success when working with TV networks. Take the time to get to know the journalists covering your area of focus, which producers work on the segment you're interested in or specific show time. Also don't forget the key decision-makers in the newsrooms: the news director, managing editor, and executive producers. Industry events are crucial networking opportunities. Additionally, engage with your local journalists on social media, offering insights or your expertise when appropriate. Remember, not all news is newsworthy, so be sure to assess its value to an audience and share its relevance with the journalist.
Be Timely and Responsive. TV networks operate on tight deadlines and schedules, so it's crucial to be timely and responsive when working with media professionals. Make sure you respond to requests for information as soon as possible as most local reporters are working on deadlines for the noon, 5, or 6 p.m. shows. This will show that you are reliable and professional, and it will increase your chances of securing coverage. If you're reaching out to the reporter first, acknowledge that you're aware of their tight deadlines and let them know you have an expert immediately available for a quick interview.

Most expert interviews do not need to be thirty minutes or an hour in order to be featured on local news. Local reporters are looking for a quick 10-minute interview that they can turn around within a few hours.
Be Prepared. When pitching a story to a TV network, it's important to do your research and be well-prepared. Have a clear and short pitch that you know interests them and will resonate with the network's audience. Provide materials such as visuals and audio they are free to use, or reliable statistics to back up your claims.
Respect the Network's Editorial Guidelines. TV networks follow strict editorial guidelines to guarantee journalistic integrity and accuracy. Be aware of these guidelines and do your best to respect them when working with the network. If they don't match your story, then move on – journalists cannot bend these editorial guidelines. Don't pressure the journalists or producers to slant the story in your favor or try to influence the coverage that will air. Instead, focus on sharing valuable information and insights that will be of interest to their audience.
Working with TV networks can be a powerful way to generate media coverage and tell your story. These four tips can help you successfully navigate the media landscape and secure great coverage for your clients or organization.
Does your brand need help with media relations? Reach out and let's talk. 
Sign up for our newsletter and follow us on social media to stay updated with industry news, insight from our experts and more.
Have more time?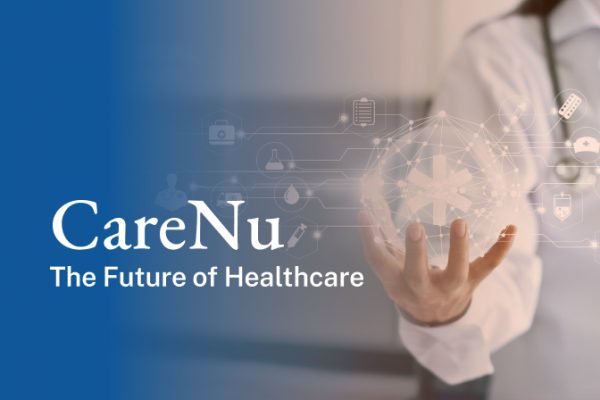 On Ideas Launches New Website for CareNu