E-commerce continues to evolve (enter Instagram shop and metaverse), and it can only be expected to expand in the coming years. We are deep into the digital age and companies need to remain savvy to grow, or at the very least, survive.
West Herford, our fearless leader and president of On Ideas, and Juliette Reynolds, our digital guru and SVP of Digital and Customer Experience, shared their valuable expertise with Authority Magazine. In recent interviews, they discussed how companies can effectively promote and market their e-commerce businesses today.
Here are a few of our favorite insights from each:
In response to the top ways to market and promote an e-commerce business today, West shares, "Just because you build it doesn't mean they'll come. Put paid efforts behind Google Shopping and Google Search. (Depending on the product, perhaps also have shopping feeds on social, e.g., Meta/Instagram.) Create a robust organic social presence and support it with paid advertising. You've got to let people know you're out there, and once you do, collect emails and commit to a CRM program."
When asked what are some alternative strategies to reach target consumers that don't involve paying a third party like Facebook and Instagram, West says, "Word of mouth is still the best means of marketing, and social influencers should be a foundational part of every brand's marketing strategy. Micro-influencers, in particular, have strong bonds with their followers and have earned trust and respect. An honest product review can be enthusiastically received and move the needle for a brand looking to gain new customers."
Read West's full interview, here.
One of Juliette's recommendations for promoting an e-commerce business is, "Take every opportunity to capture leads so you can remarket to them — either through paid ads or marketing automation. Don't junk up inboxes/phones. Give newness, and relevance — be helpful. Or entertaining."
When asked why an eCommerce business should consider creating its own mobile app, Juliette said, "Whether a mobile app will be the right solution for a brand depends largely on what they sell and the frequency and size of purchase. A beauty brand, for example, can anticipate when an item might need to be replenished, and nudge its customers in the app. One reason to create an app is access to first-party data. Unless you have a sophisticated CRM and marketing automation program (which can be time-consuming to set up and manage), it's one of the best ways to understand what each customer is interested in so you can tailor communications to get the sale, then continue to message them so you can cross-sell/upsell."
Read Juliette's full interview, here.
Sign up for our newsletter and follow us on social media to stay up to date with industry news, insight from our experts and more!
Have more time?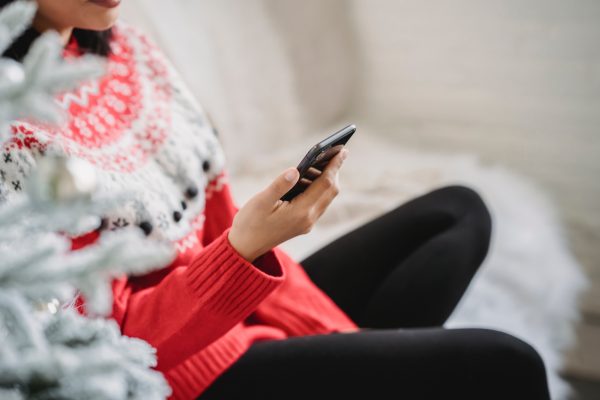 4 Marketing Tips to Boost Your Holiday Campaign