POSITION SUMMARY:
Identifies and creates opportunities to build public awareness of our clients' products, services, programs, activities and events through multi-channel communications strategies. Adapts or creates digital content for promoting and enhancing our clients' brands. Ensures, protects and promotes brands' social media content in a proper, coordinated and consistent manner. 
KEY ROLES:
Build and execute social media strategies through competitive research, platform determination, benchmarking, messaging and audience identification.

Set up and optimize brand pages within multiple social platforms, including blogs and YouTube, in alignment with client goals and established KPIs.

Generate, edit, publish and share daily content (original text, images, video or HTML) that builds meaningful connections and encourages community members to take action for multiple client brands.

Moderate all user-generated content in line with the moderation policy for each community/client.

Thoughtfully lead community management for multiple brands, including proactive brand engagement (e.g. engaging with influencers and other brands).

Remain up-to-date on social media trends as well as adhere to specific industry regulations.

Continuously improve by capturing and analyzing the appropriate social data/metrics, insights and best practices, and then acting on the information.

Create editorial calendars and syndication schedules.

Collaborate with other departments (e.g. account management, strategy, digital marketing, media, creative) to manage reputation, identify key players and coordinate actions.

Manage and maximize opportunities for engagement on social media by staying current with social media trends and best practices, and researching new social media platforms.

Familiarity with the interplay between paid social media and organic social media

Oversee Agency's social media platforms.

Delivers on the following day-to-day Social Media & Relationship Marketing campaign deliverables:

Brainstorming and strategy development.

Generating recommendations and proposals.

Communicating to key partners, vendors and other agencies.

Managing timelines, action logs and related process documents.

Crafting and reviewing reports and final campaign analysis.

Speaking to successes and learnings.
REQUIREMENTS:
2-3 years of proven working experience in social media marketing or as a Digital Media Specialist

Excellent consulting, writing, editing (photo/video/text), presentation and communication skills

Demonstrable social networking experience and social analytics tools knowledge

Adequate knowledge of web design, web development, CRO and

SEO

Knowledge of online marketing and good understanding of major marketing channels

Positive attitude, detail and customer oriented  with good multitasking and organizational ability

Fluency in English

Bachelor degree in Communications, Marketing, Business, Digital Media or Public Relations

Knowledge of the social media ecosystem and how insights, paid, earned and owned social media inform, involve and amplify one another.

Willingness to experiment in social media on behalf of our clients.

Ability to work in a fast-paced environment and learn quickly.

Ability to work independently and as part of a team.

Proactive, self starter, self manager and tenacity in finding solutions to problems.

Intense attention to detail, quality control, and error checking.

Experience with paid social media a plus

Agency experience a plus, but not required
Have more time?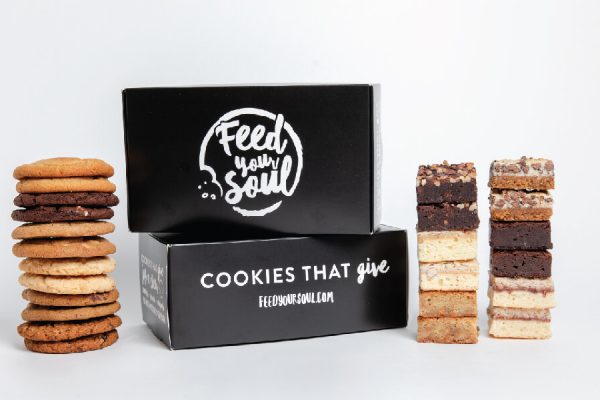 Welcome, Feed Your Soul