In a sea of social media platforms and networking tools, none compare to LinkedIn. This professional networking platform has set itself apart as a powerful tool for professionals to drive business goals, from lead generation and employee recruitment to asserting your brand as an industry expert. 
Dependent on your goals, using this platform successfully requires a strategic social media and marketing plan, but first – here are simple tips for posting and networking on LinkedIn to help increase your presence and engagement organically:
Be genuine and tell your story.

Establishing yourself as an industry expert by sharing your knowledge and capabilities is key, but at the core, you're still connecting with other people. Authenticity matters and people want to connect with you as a person. You'll see people engage when you share your anecdotes, thoughts and feelings.

Post consistently

. This helps you continue to build an audience while keeping your current following engaged in your content. The optimal time to post is Tuesdays to Thursdays.

Share a mix of content, including photos, video, and text-only posts. Make sure to keep videos 15 – 60 seconds long for better engagement.

Create LinkedIn polls

. By nature, people want to share their thoughts and feedback. Polls are a great way to boost engagement and collect useful insights from your audience. Keep these simple and don't forget to provide some context in your post.

Hashtags

are crucial on social media. Add hashtags into your copy and at the end of your post. Stick to 6 hashtags max.

Leverage LinkedIn groups

. By joining relevant groups and participating in meaningful discussions you can foster connections within your industry.
With over 700 million users worldwide, LinkedIn is an ideal place to establish thought leadership and connect with your B2B audience.
These simple steps are a great start to a strategic plan, but if you'd like to take your brand's social media and marketing to the next level, reach out and let's talk.
Sign up for our newsletter and follow us on social media to stay updated with industry news, insight from our experts and more.
Have more time?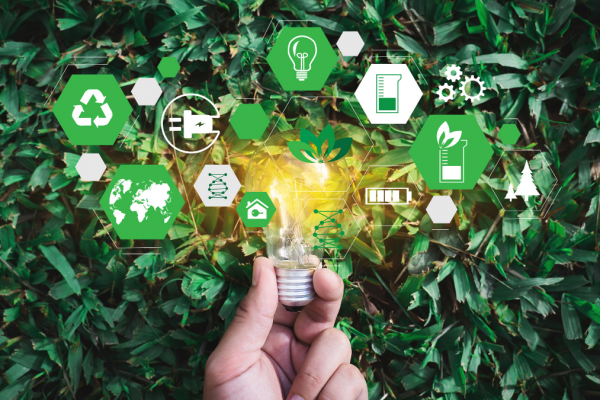 The Importance of Corporate Sustainability