Home by AMES Website
HomebyAmes.com is a new online shopping destination that includes brands for the home such as ClosetMaid, AMES, Jackson Professional Tools, Southern Patio, and more. On Ideas created the overall design, developed the site, wrote the blogs, and established the information architecture, setting up the categories, tags, and blog structure.
Enmarket Eatery Campaign
Our client Enmarket was looking to attract new audiences to the Eatery, its own restaurant serving made-to-order food from fresh ingredients. We created an extensive campaign including TV, radio, out of home, digital and social media that will surely leave stomachs growling for more. Using a combo of mouth-watering photography and video, the Eatery campaign proves why Enmarket is the place to go for your breakfast, lunch or dinner needs.
9Round: Fight for It Challenge
From October 1 – 30, 9Round Kickboxing Fitness held their first ever Fight for it Challenge, where they encouraged members to complete 12 workouts and 3 body scans in 30 days to discover their personal best. We worked with the 9Round team to create branding, collateral, and digital assets in support of the campaign.
NEW ADDITIONS TO OUR TEAM
Four new faces joined our team in 2022 and they've been crushing it! Stay tuned for what's in store for 2023.
Bailey Husker – PR Account Executive
Gabi Ruiz – PR Account Executive
Kenneth Coleman – Account Coordinator
Lauren Teta – Account Executive
NEW CLIENTS IN 2022
We're thrilled to welcome a slew of new clients to the On Ideas family!
ON IDEAS + NONPROFIT PARTNERS
On Ideas is committed to helping nonprofits drive real change in our communities, which is why we partner with Don't Miss A Beat, Boys & Girls Clubs of Northeast Florida, and United Way of Northeast Florida in Jacksonville, and All Faiths Food Bank in Sarasota.
We are proud to share that throughout 2022, we contributed over 1,670 hours of service through creative design, marketing, and volunteer efforts.
Have more time?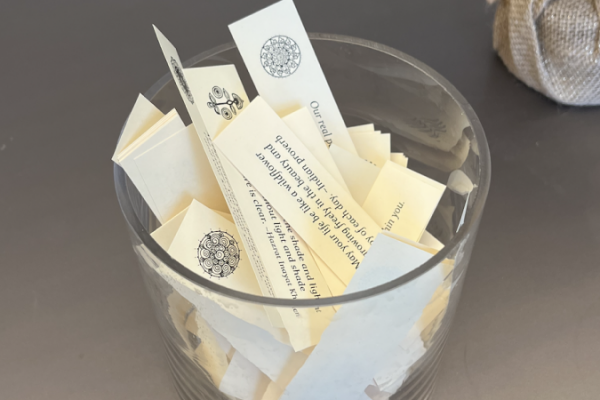 Pick a card. Any card.