Move Over, Sara McLachlan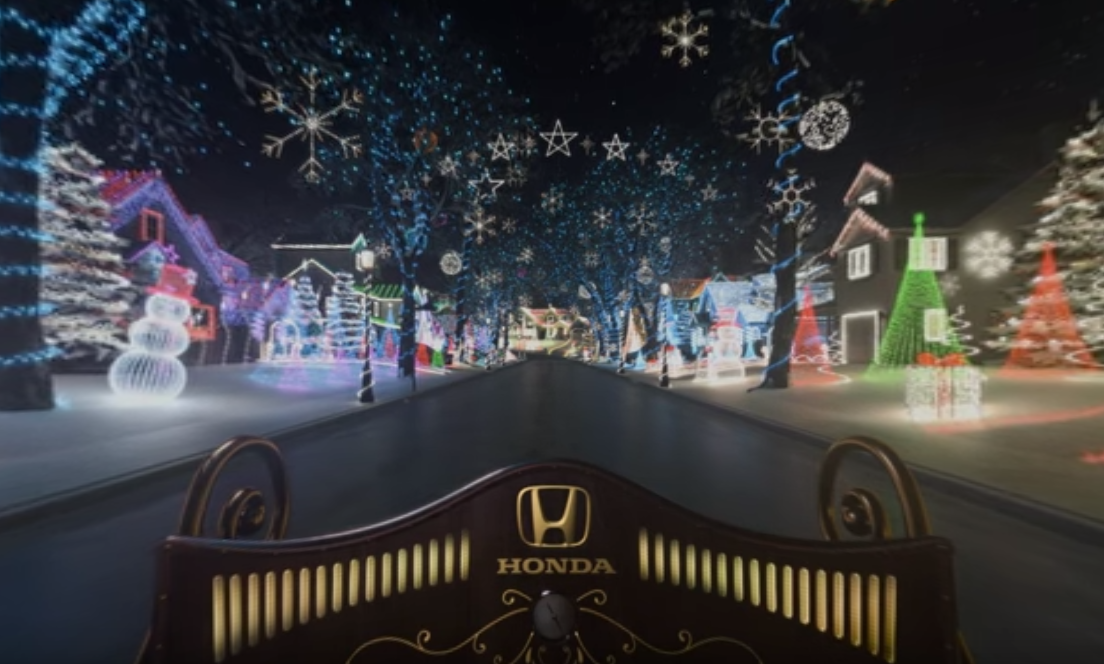 Inevitably, at some point over the holidays, it happens. We see some Debbie Downer ad about starving kids in the third world or abused animals. You know it as soon as you hear the melancholy lyrics of Sarah McLachlan.
Thankfully, this year there was a holiday campaign from Honda that tugged at the heart strings in a very positive way. If you haven't seen their VR effort called Candy Cane Lane, watch it. For every like the video received, Honda donated $1 to the CHOC Children's and Pediatric Brain Tumor Foundation.
Hats off to Honda for the most tasteful – and creative – effort of the holiday season.
Cheers