Listen Up! What's Old is New Again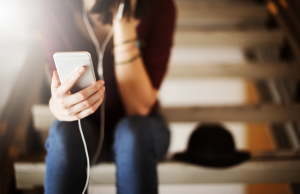 Since the release of "Serial" in 2014, podcasting has experienced a Renaissance in high-quality content.  What once was considered a niche medium now has the potential to enter pop culture like a prestige TV series, blockbuster movie, or #1 best-selling novel. (see "S-Town" as the latest example). Last year, 57 million Americans tuned in to at least one podcast a month.  That was a 23% bump from 2015's numbers.
What's more, a recent study by NPR has found that 75% of listeners took action on a sponsored message that they heard during a podcast.
This growth has inspired several media companies to encourage sponsors to go beyond the standard ad read and invest in branded podcasts, which are digital product placements but with a lot more subtlety.  eBay's Open for Business highlights stories of small business owners that used eBay's tools to become successful.  Open for Business hit #1 on iTunes' business podcast list when it debuted in 2015 and is currently in it's second season. A branded podcast is original content created by a company that will cater to the interests of their current customers, or open the door for new audiences. Take Tinder's DTR for example.  This 6-episode podcast centered around discussions on dating in the digital world.  With this podcast, Tinder offset it's "bro" persona by creating engaging narratives aimed at female listeners.
In an age of advertising where content is king, branded podcasts are a new frontier for companies to provide value for their consumers beyond the products they sell.
Here's a list of other popular branded podcasts that are worth a listen:
Showstopper – Produced by Spotify and Slate Media Group, this podcasts takes a look at the intersection of TV and music and how they reflect the culture they were created in.
The Message – Produced by General Electric, BBDO NY, and the Panoply Network, a Cannes Lion-winning "sci-reality" podcast (inspired by the likes of Orson Welles' War of the Worlds) that explores the decoding of an alien message with GE technology.
Color Full Lives – Produced by State Farm and Loud Speakers Network, aimed at women of color, this podcast puts a human face on insurance, while hosts discuss everything from relationships to financial planning.