Drink Up, it's Slurpee Day.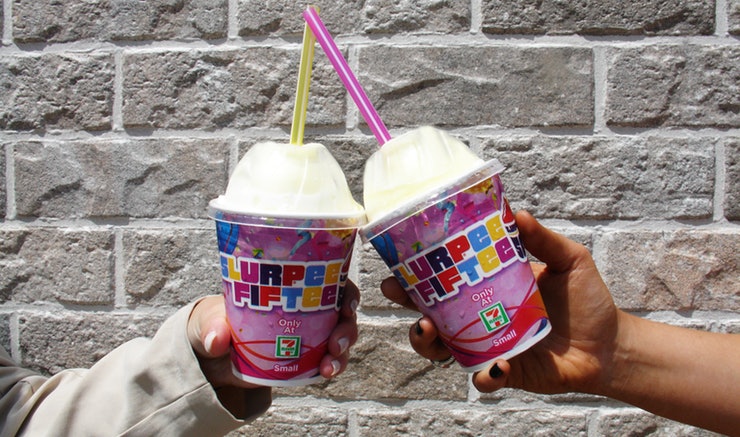 Who's thirsty?
For frugal foodies across the country, today is a big deal. Today, July 11th, is Free Slurpee Day at 7-Eleven.
Convenience store chain 7-Eleven is celebrating its 90th birthday today, 7/11. Participating stores offer a free Slurpee to anyone, no purchase necessary; however, consumers are enticed to share their "freebie" on their social media by using the hashtag #7ElevenDay. 7-Eleven also uses this day to conduct some market research, introducing new flavors as a way to get feedback.
The convenience-store chain is not the only brand to see the advantages of in-the-moment customer engagement.
7-Eleven also famously has Bring Your Own Cup Day. Chipotle gives discounted entrees on Halloween to those dressed in costume. Dunkin' Donuts and Krispy Kreme have turned National Doughnut Day into a nationwide obsession by giving away free donuts all day long. IHOP offers free pancakes to those who will even consider making a donation to Children's Miracle Network- yes, there is no requirement to donate. There is a sense of urgency that comes with these "holidays" and the attributed social posts. Social holidays create exposure, traffic and incremental visits- not bad for a day's work.
So in closing, today's social media diet calls for a healthy dose of sugary drinks and Slurpee selfies.
We recommend Piña Colada.